Product Description
Pneumatic safety valve with black finger pull for horizontal clamping operation. Generally installed on the right side of lower carriage member.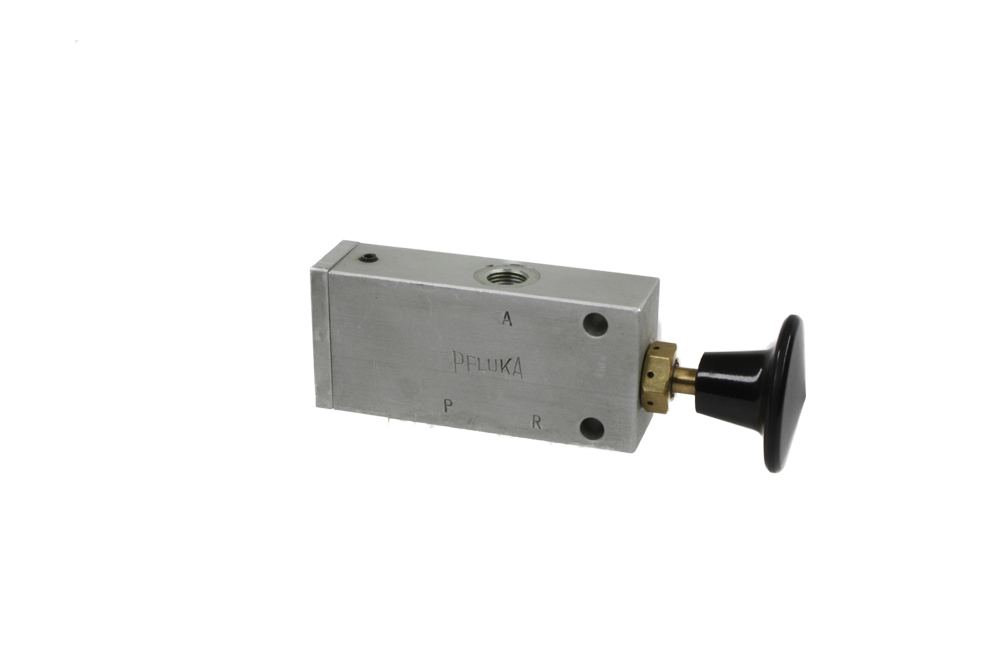 IMPORTANT:
This valve is equipped with safety circuit and must be used to control the horizontal clamping process - NEVER install or use a simple ON/OFF valve for this operation!!!
This safety valve will not stay closed and will immediately release pressure if finger pull is released before sufficient pressure has built up in system. This is an important safety feature in case operator's fingers or hands are in harm's way.
The safety circuit requires the operator to hold the finger pull for a couple of seconds until enough pressure has built up, at which point the valve will close and hold pressure until released by manually pushing black finger pull back in.
Will also fit most older HESS MOBIL Press models (please compare dimensions and specs. before ordering).
Technical Specifications:Length: 76.5mm (3.01")
Height: 35mm (1.38")
Thickness: 20mm (0.79")
Ports: 3 x 1/4" female port
Mounting: 2 mounting holes, 5.3mm for M5 bolts, spaced 35mm apart
Product Videos
Custom Field
Product Reviews