Product Description
Electric thermostat, used on pre-heating and main heating elements on MOBIL Press 2500, MOBIL Press 3000 and MOBIL Press 3600 model.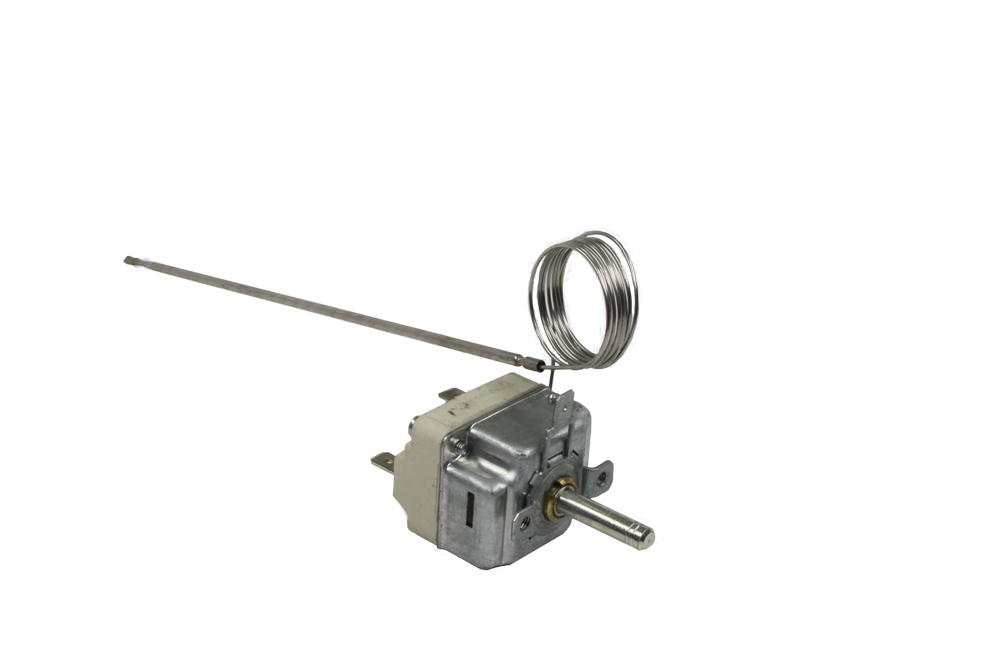 Heavy-duty model with ceramic backing plate and 6mm shaft. Stainless steel temperature sensor is permanently attached with steel wire.
With standard 6.3mm AMP connectors for quick replacement.
Will also fit most older HESS MOBIL Press models (please compare dimensions and specs. before ordering).
Technical Specifications:
Contact: Single pole
Voltage: 230 volt, single phase
Length: 38mm (1.5")
Height: 32mm (1.26")
Thickness: 38mm (1.5")
Sensor: 228mm (8.98") long, 3mm (0.12") diameter
Product Videos
Custom Field
Product Reviews