Product Description
Pneumatic valve with black finger pull for vertical clamping operation. Generally installed on the left side of lower carriage member.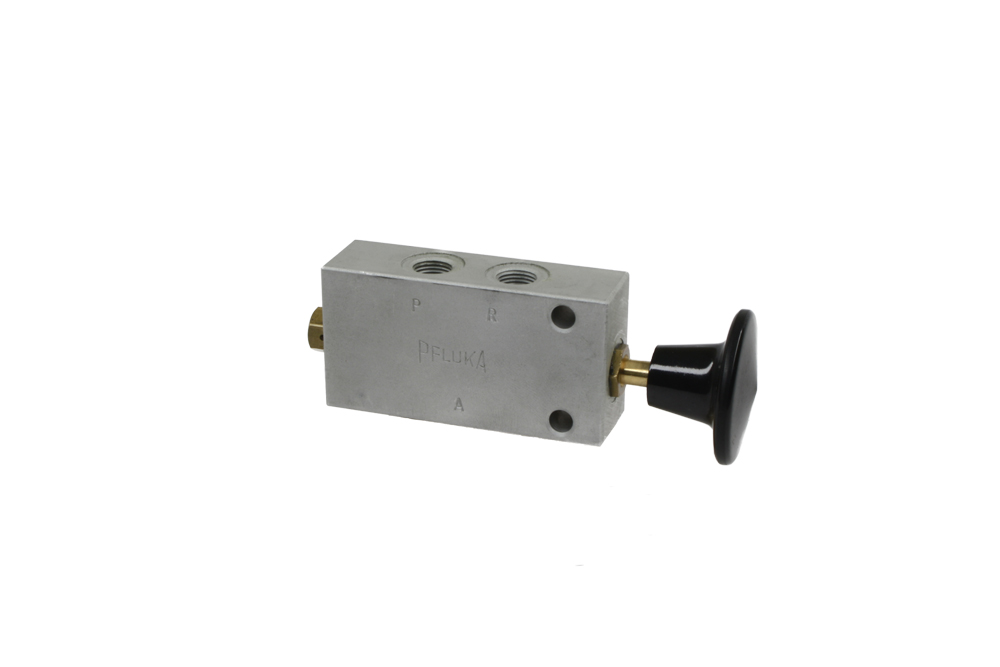 IMPORTANT:
This valve is not equipped with a safety circuit and must only be used to control the vertical (downward) clamping process. Do NOT use this valve to control the horizontal clamping cylinders - only Pneumatic Safety Valve, part number BE1000531, may be used for horizontal controls!
Will also fit most older HESS MOBIL Press models (please compare dimensions and specs. before ordering).
Technical Specifications:
Length: 67mm (2.64")
Height: 35mm (1.38")
Thickness: 20mm (0.79")
Ports: 3 x 1/4" female port
Mounting: 2 mounting holes, 5.3 mm for M5 bolts, spaced 35mm apart.
Product Videos
Custom Field
Product Reviews