Product Description
CB-M
Manual bench-top routing machine for end coping of applied window and door mullions
CB-M is a professional level, bench-top end coping machine for precise end trimming of applied window and door mullions.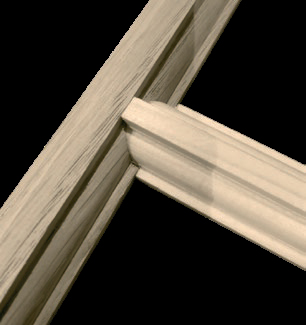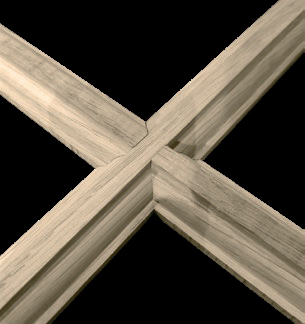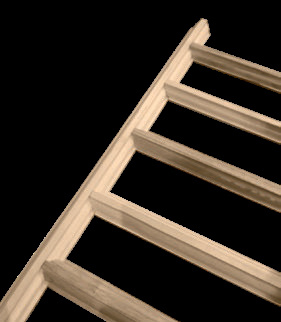 The machine is designed to produce an exact counter-profile on the ends of applied mullions when manufacturing Georgian-style windows, cabinet doors and furniture.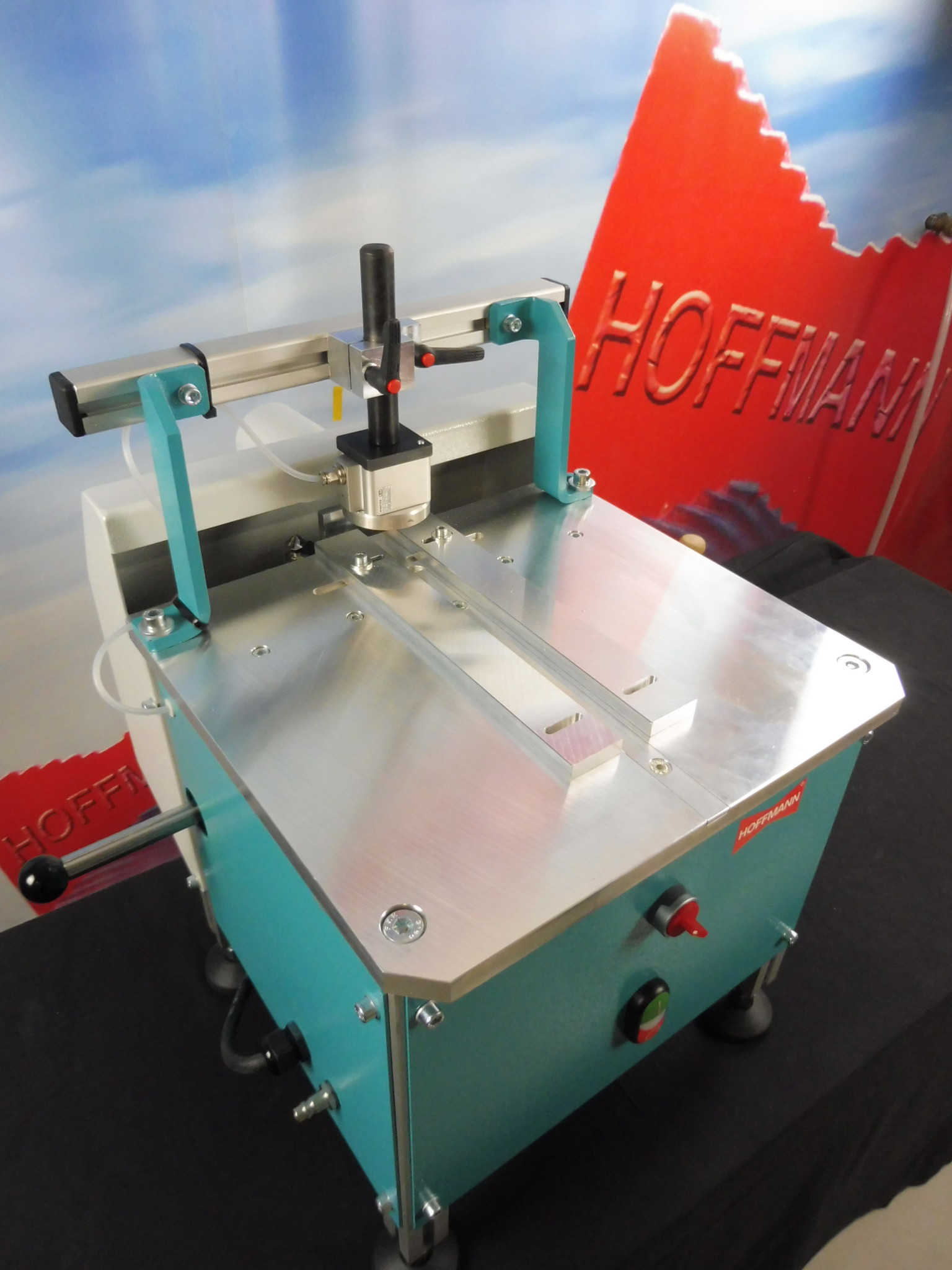 Speed control allows for optimum adjustment depending on router bit design and mullion profiles as well as wood species.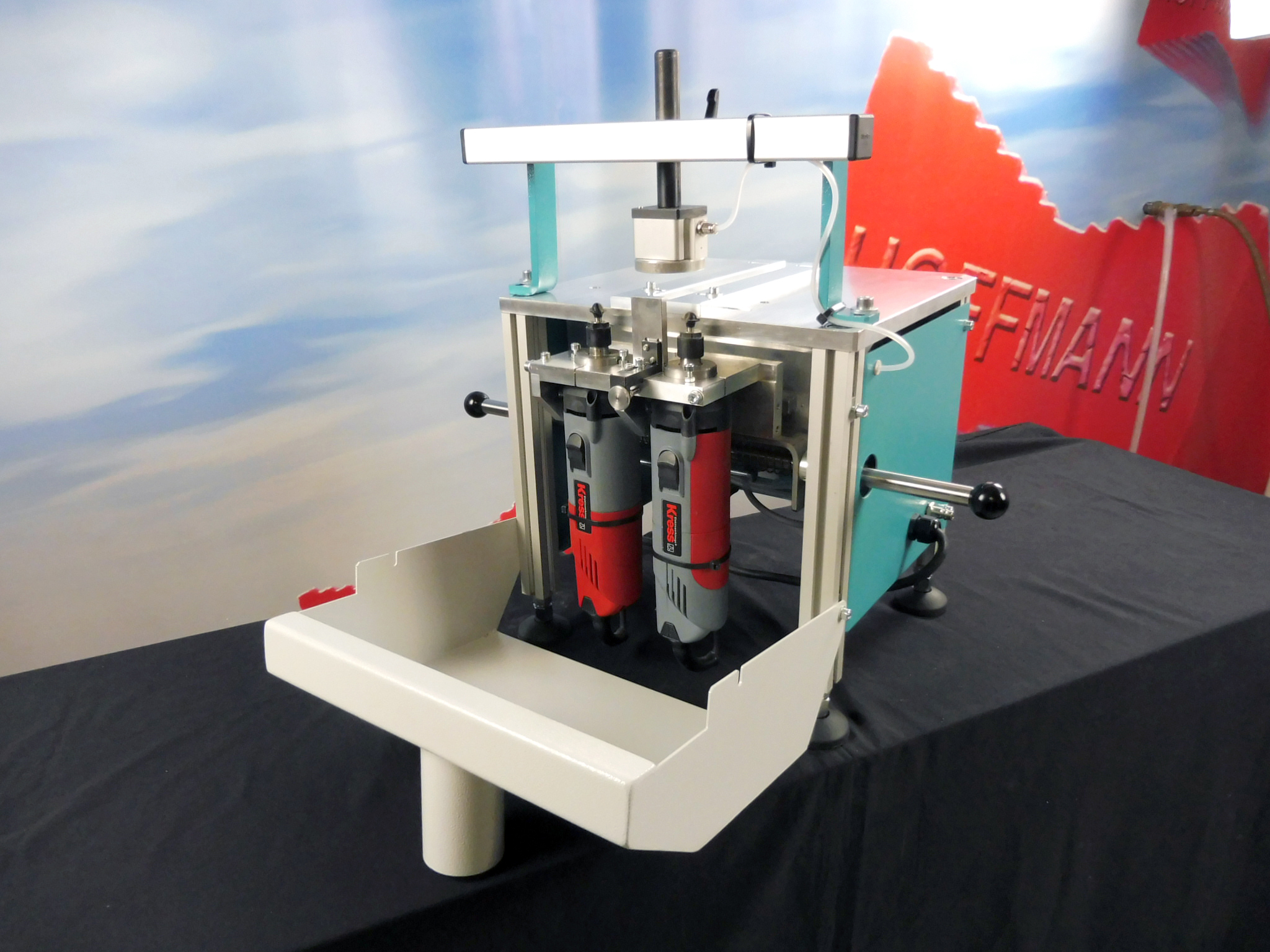 Lateral left and right movement of router motors is accomplished by manually moving the hand levers; built-in springs assure automatic return to center position.
End stops incorporated in machine design eliminate chance of router bits being "pulled through" mullion ends to avoid tear-out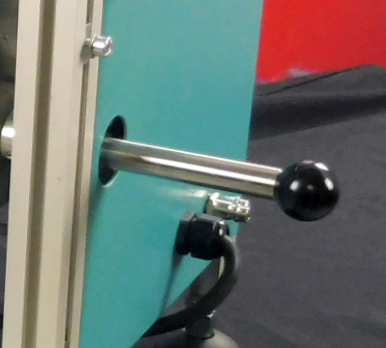 Motors are independently adjusted for proper height position; set-screws with lock-nuts aid in fine adjustment of correct motor setting.
Mullion end-stop is equipped with fine-adjustment knob to adjust depth of cope cut.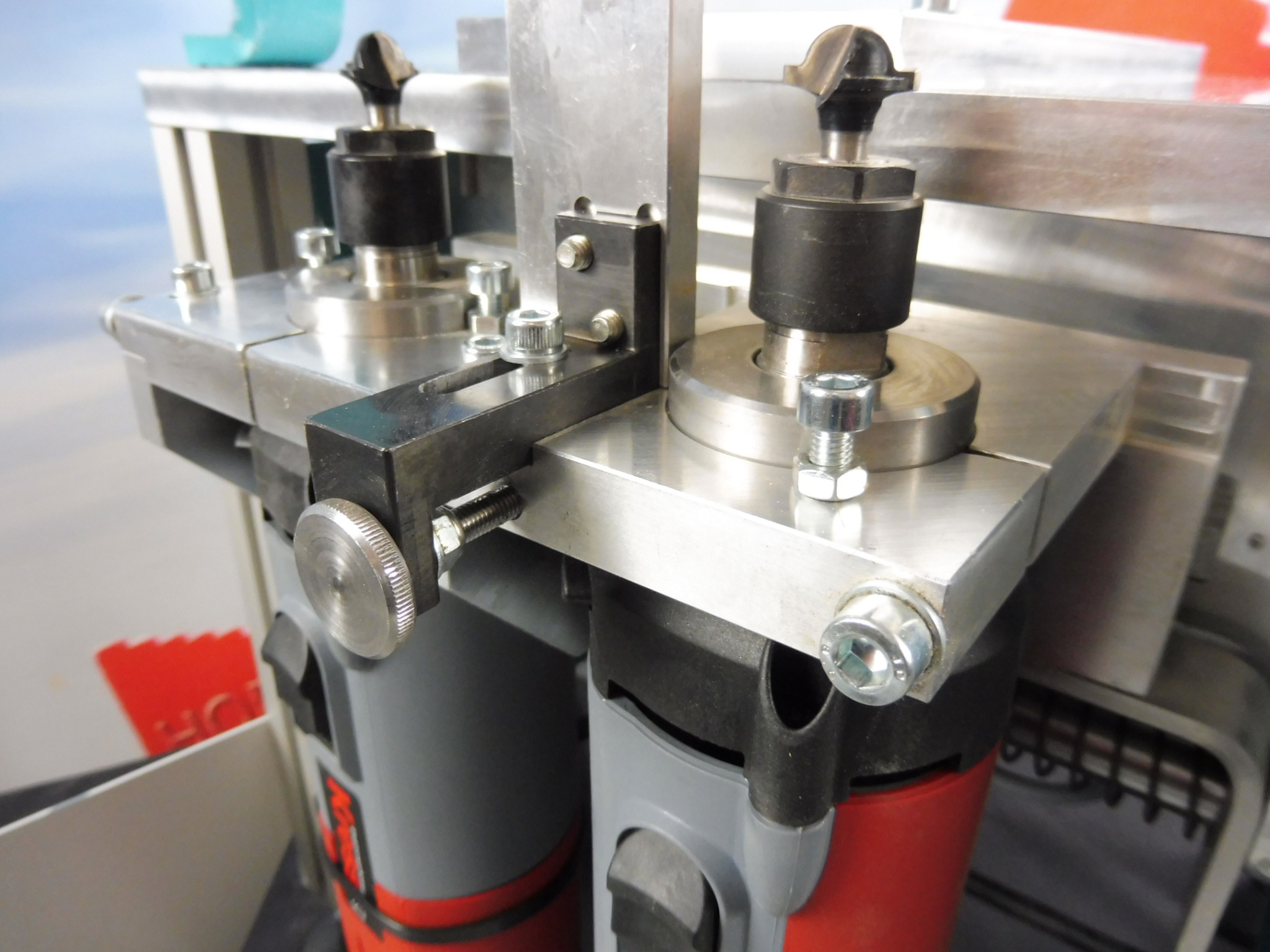 Pneumatic hold-down clamp with short-stroke cylinder assures secure holding of workpiece during routing operation.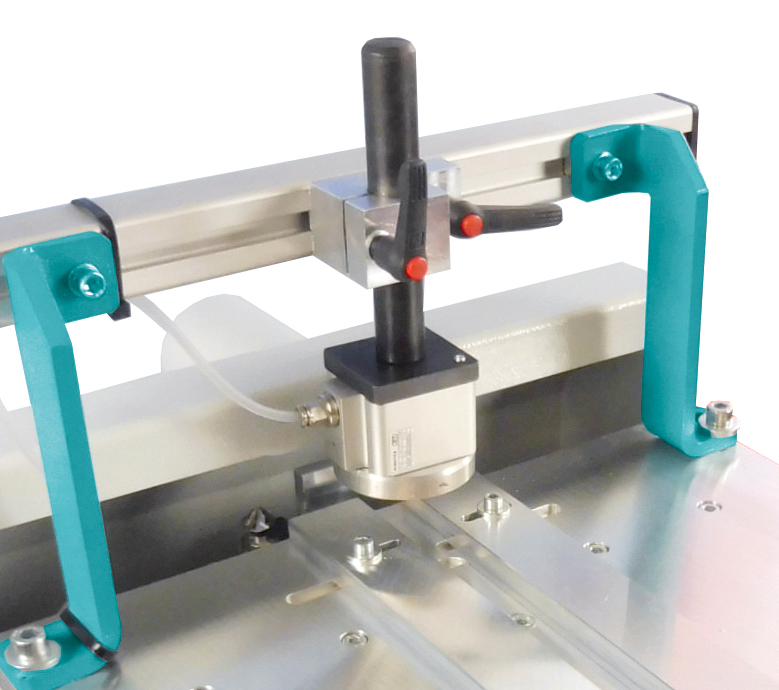 Customer to source tooling from own supplier to match their specific mullions profiles.
Sample Router Bit Design – suggested shear angle "X" is 5° to reduce chance of tear-out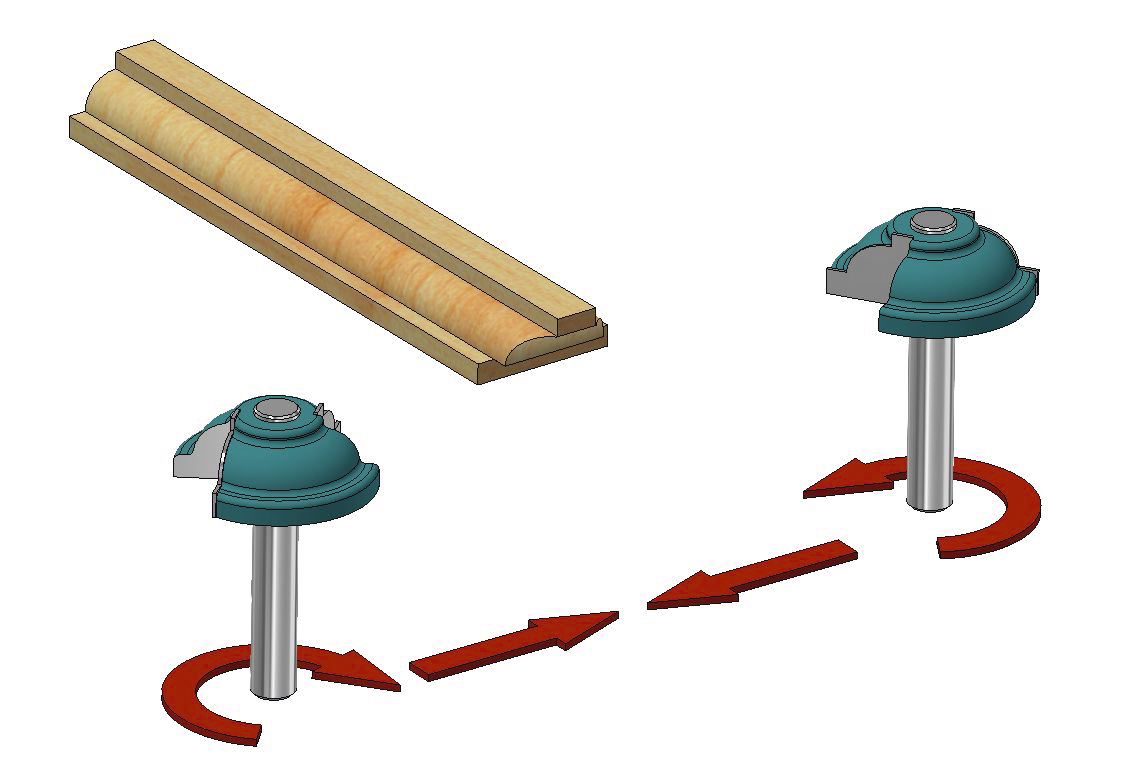 Operation:
The center guides on machine table are adjusted depending on mullion width for a snug fit.
Once the mullion is placed on machine, the pneumatic hold-down clamp is activated with front mounted switch.
The router carriage is moved sideways from one side until the center, then from the other side to complete the coping cut.
Hold-down clamp is released and finished mullion is removed.
Standard Features:
Hoffmann CB-M manual end-coping routing machine, with two counter rotating router motors installed,
With motor fine adjustment and adjustable mullion end stop, with two table guides and pneumatic hold-down clamp
Machine is supplied without tooling!
Warranty:
One year on parts and workmanship. Complete Hoffmann Warranty Terms apply
Technical data
Power Supply 120 volts – 20 Amps
Air Supply 90 psi - approx. 0.1 cubic foot/cycle
Motors 2 x 1,050 watts with speed controls
Motor speed 5,000 – 24,000 rpm
Collet size 8mm
Max. tooling diameter 36mm – 1 3/8"
Operation manual
Work-piece clamp pneumatic
Max. work piece height determined by tooling (not supplied)
Dust collection port 3" – 75mm diameter
Tooling to be sourced by customer to fit selected mullion profile
Dimensions W/D/H 14 1/4" x 15 3/4" x 20"
Weight 57 lbs.
Order Number S1001000
Custom Field
Flat Rate Shipping:
$189.00 via common carrier in contigous U.S
Product Reviews