Product Description
Tungsten carbide tipped Hoffmann dovetail router bit, size W-4 with 8mm shank, for all Hoffmann machines with 1000 watt router motors.
Tipped with high-quality, industrial tungsten carbide for clean cuts and long tool life.
The bits are made in Germany to exacting specifications and subject to rigorous inspections during manufacturing. We guarantee our bits to produce perfectly sized dovetail slots for the corresponding Dovetail Keys.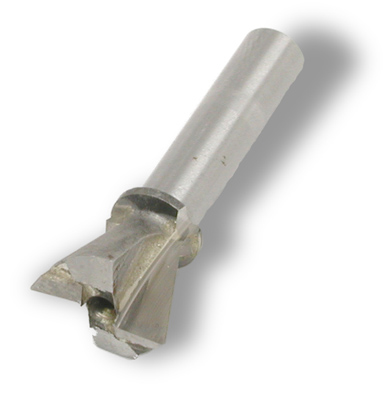 Chip Breakers:
Standard square chip breaker is not included with these bits - these bits will not fit MS and MX-series double miter saws.
W-4 router bits fit can be used only with PU-2 and PP-2 production routing machines and bench-top models with upgraded motors.These router bits have 8.00mm shanks and require the use of 8.00mm collets (part number W3900037).
Product Videos
Custom Field
Please note shank size
This bit has an 8mm shank and requires a matching 8mm collet.
Product Reviews