Product Description
Solid carbide Hoffmann dovetail router bit, size W-2 with ¼" shank, for all Hoffmann dovetail routing machines except Hoffmann MS-series Double Miter Saws.
Made from high-quality, industrial tungsten carbide for clean cuts and long tool life.
The bits are made in Germany to exacting specifications and subject to rigorous inspections during manufacturing. We guarantee our bits to produce perfectly sized dovetail slots for the corresponding Dovetail Keys.
Note: Customers from Australia, New Zealand and other "metric" countries please check shank diameter on your current router bits before ordering. Most Hoffmann machines sold outside the US, Canada and Mexico use 6.00mm shank bits, not 1/4". A bit with a 1/4" (6.35mm) shank will not fit in a 6.00mm collet! Please verify correct shank diameter before ordering, thank you!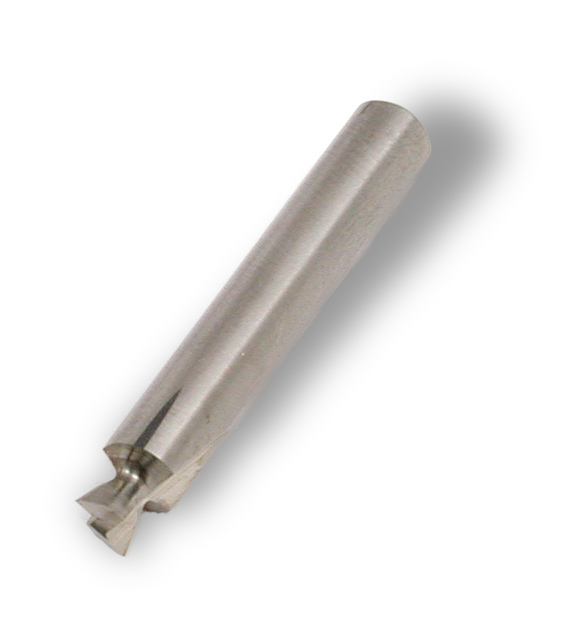 Average tooling life for these bits is approx.10,000 cuts and often much more (varies depending on type of material, length of dovetail slot and router feed rate).
These bits have ¼" shanks and fit all Hoffmann dovetail routing machine models except our MS-series Double Miter Saws - please see part number W2016000 for the same bits with 6.00mm shanks for Hoffmann MS35SF Double Miter Saws.
Chip Breakers:A square chip breaker (part# W2000015) is included with each of these bits at no charge. If you own a MUC or X-15 machine model, please request a parallelogram shaped chip breaker (part# W1000032) instead.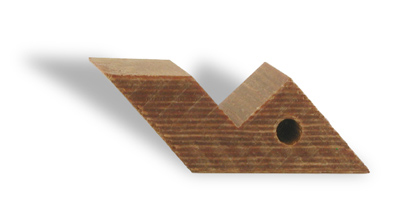 Square Chip Breaker W2000015 Chip Breaker for X-15 models W1000032
Tips for adjusting dovetail router bits for best results:
Hoffmann routing machines are delivered with specially designed square stops which double as set-up gauges. (X-15 models are shipped with separate gauge blocks).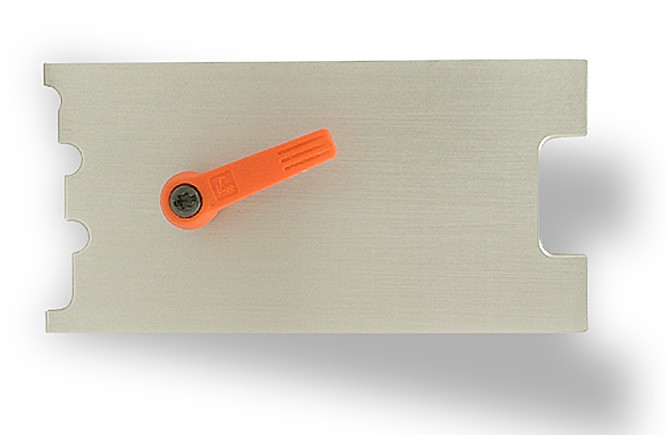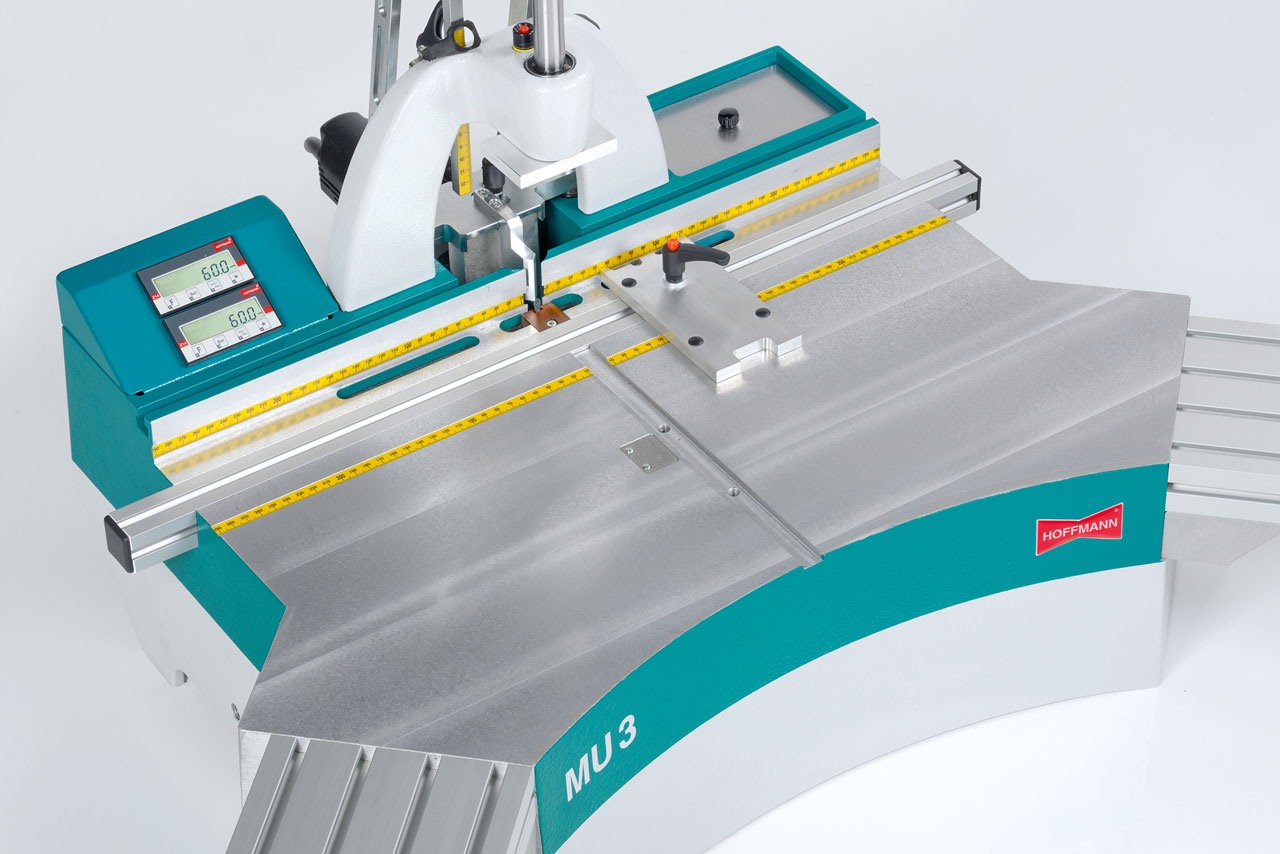 Square Stop for MU-2 series W3900004 Square Stop shown on MU-3D machine W3020001
The square-stops have steps for W-1, W-2, W-3 and W-4 router bits and will create a bit setting which is perfect for the majority of joining applications.
Digital Multi Gauge:
Instead of using the steps in the square-stop, the Digital Multi Gauge can be used to set precise router bit projections on the machines. The digital read-out allows precise setting of router bits which is especially helpful in cases were a little less or more draw (or clamping force) is required. For example, when joining small applied frames or mullions the draw can be reduced and on large, heavy moulding the draw can be increased to suit individual needs.
\
The gauge features a large, easy-to-read display which can be switched from millimeter to inches. Aside from setting router bits on Hoffmann machines, the gauge is used in woodworking shops to set sawblades on table saws, bits in router tables, to measure dado and groove depths, etc.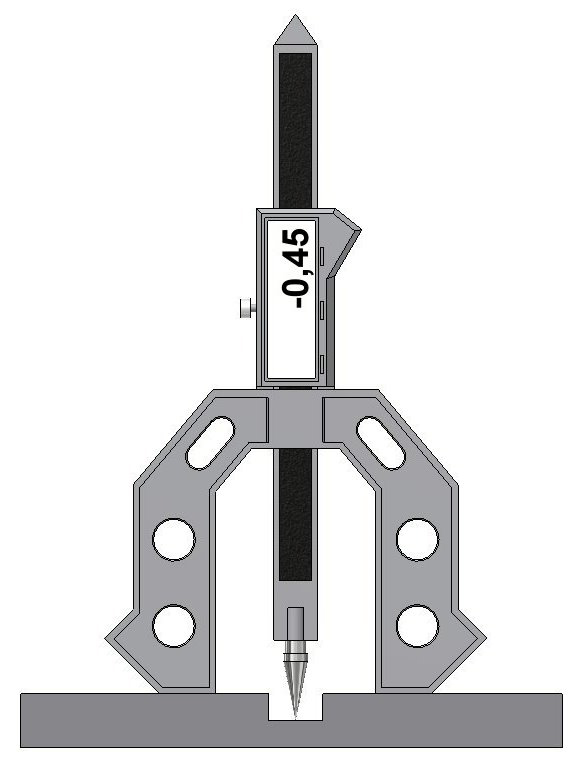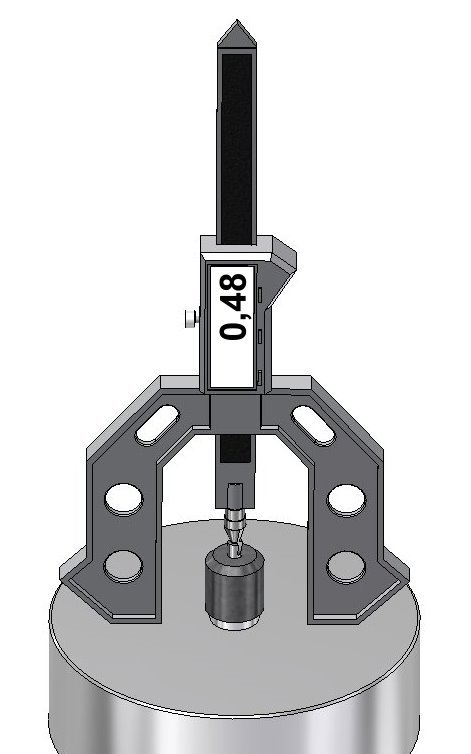 Technical Specifications:
| | |
| --- | --- |
| Total measuring range: | 5" (3" up and 2" down) |
| Resolution: | 0.0005", 1/64" |
| Accuracy: | 0.001" per 1" |
| Battery: | 3 volt, type CR2032 (included) |
| Frame: | heavy, polycarbonate frame design |
| Measuring tip: | hardened steel, replaceable |
| Read-Out: | millimeters, fractional inches, decimal inches |
Product Videos
Custom Field
Product Reviews