Product Description
Included with all Hoffmann dovetail routing machines is a standard 45 degree fence plate with locking lever.
It is used to precisely align material for standard 45 degree miter joints, as well as for compound mitered crown moulding joined at the same angle.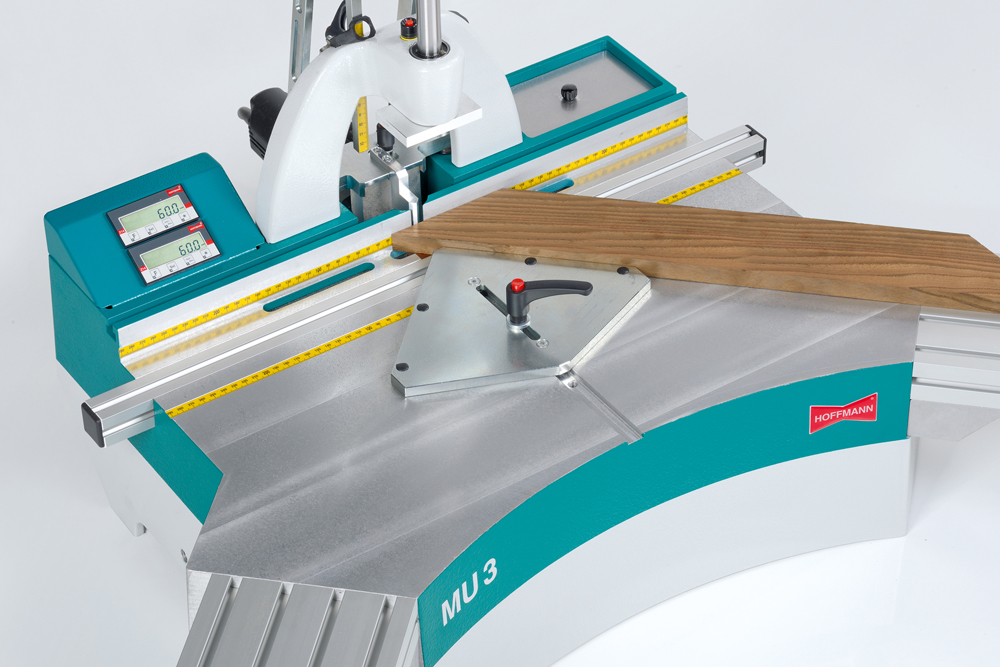 Two guide blocks on its underside positively register the plate on the machine table. The plates are laser-cut out of 10mm thick steel, heat treated to relieve stress and galvanized to prevent surface rust. The precision machining of all sides and edges guarantees accurate results.
These new-style fence plates are designed for our MU-3 series machines but are compatible with older Hoffmann X-20, Hoffmann MU-2 and Hoffmann MU2-P dovetail routing machines.
Tip:
Hoffmann Fence Plates are pre-drilled for quick and easy installation of optional Fence Plate Height Extensions, part # W3017000.
Please note that adding height extensions to the standard fence plate can make it a bit more cumbersome to use the plate with thinner or flat (3/4" thick) moulding. It is often preferred to have two plates on hand, the standard plate for flat material and one with installed extensions for taller stock. An assembled Fence Plate with Height Extensions is available under part # W3060002.
Product Videos
Custom Field
Product Reviews