Product Description
Large pressure plate for MOBIL solid wood edgebanding press models MOBIL2500, MOBIL 3000 and MOBIL 3600.
White rubber surface is vulcanized onto steel back plate at factory.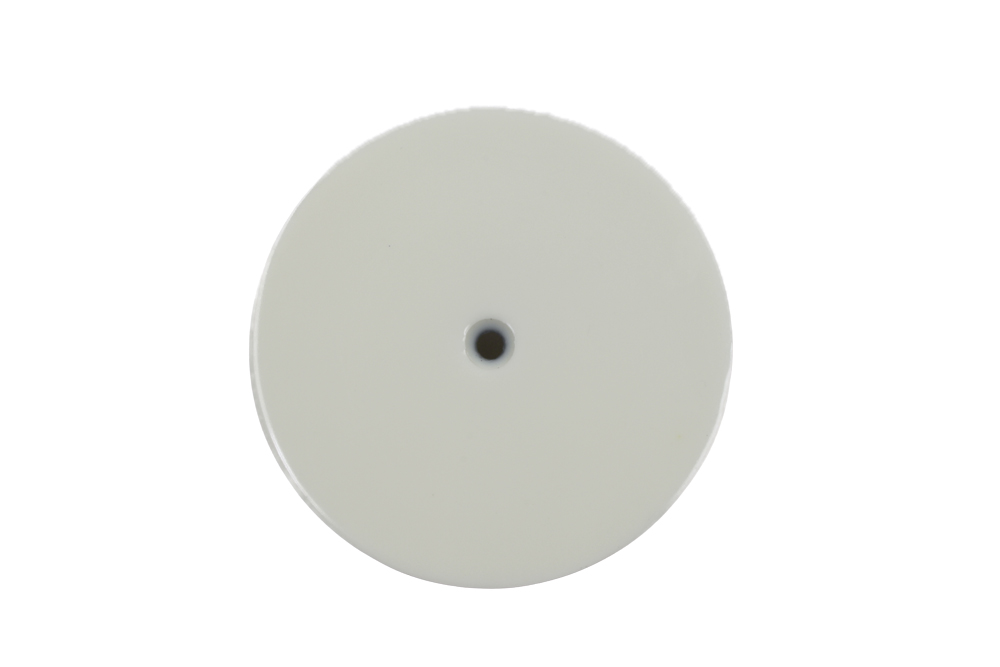 Front side permanently covered with white non-marring rubber surface, 3.5mm thick, vulcanized onto backing plate.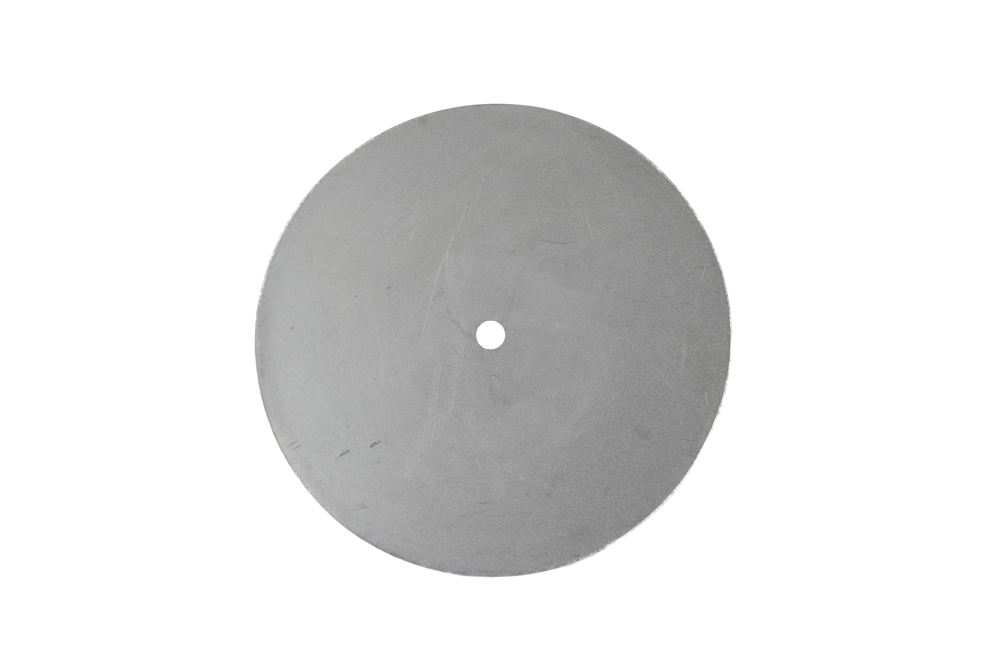 Back side is a 1.5mm thick steel backing plate with counter-sunk center mounting hole.
These are the large pressure plates installed on the lower material support and the pneumatic cylinders on all MOBIL PRESS models.
Will also fit most older HESS MOBIL Press models (please compare dimensions and specs before ordering - some modifications e.g. deeper counter sinking of mounting may be necessary to fit older machines).

NOTE: These pressure plates are considered wear items and if the white rubber backing separates from the steel backing plate due to downward shear forces it cannot be "glued" back on. Replacement of complete plate is necessary.
Technical Specifications:
Diameter: 110mm (4.33")
Thickness: 5mm (0.2") overall
Material: steel back plate w/white rubber surface
Mounting Hole: 6.3mm for M6 mounting bolt (counter-sunk)
Qty. Required: 8 pressure plates for MOBIL 2500 (8 foot model)
12 pressure plates for MOBIL 3000 (10 foot model)
16 pressure plates for MOBIL 3600 (10 foot model)
Product Videos
Custom Field
Product Reviews