Product Description
W-1 Hoffmann Dovetail Key Sample Case is a sturdy, securely latching plastic case with approx. 20 pieces each of all W-1 Dovetail Keys. Inside label clearly indicates each Key size with dimension and part number. Case contains approx. 180 Keys.
Sample Cases are intended to give product designers, machine operators, workshop personnel and frame assemblers a "hands-on" overview of all available Dovetail Keys in a given size. Enough Keys are included to produce a few corner samples and even complete frames for product testing.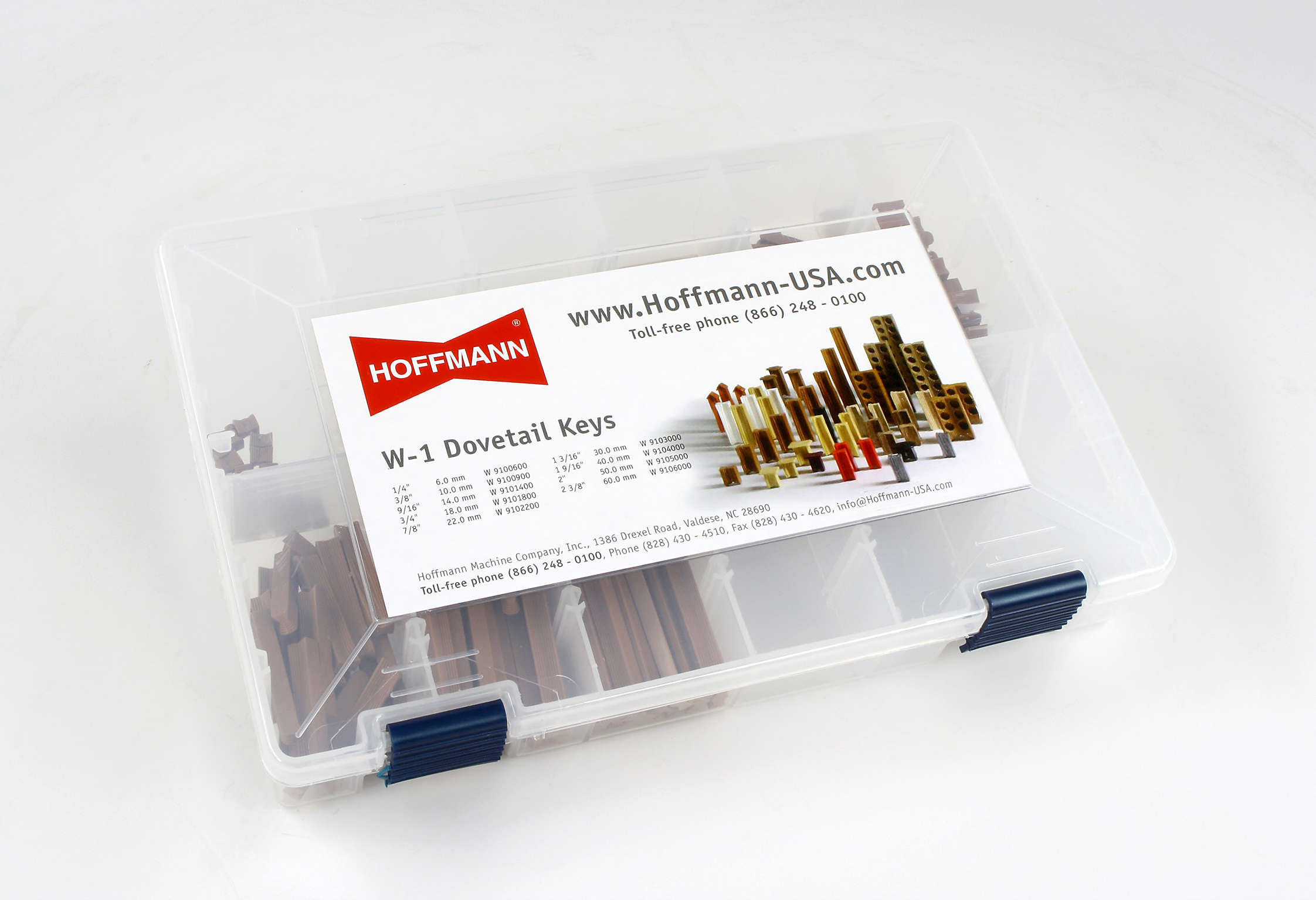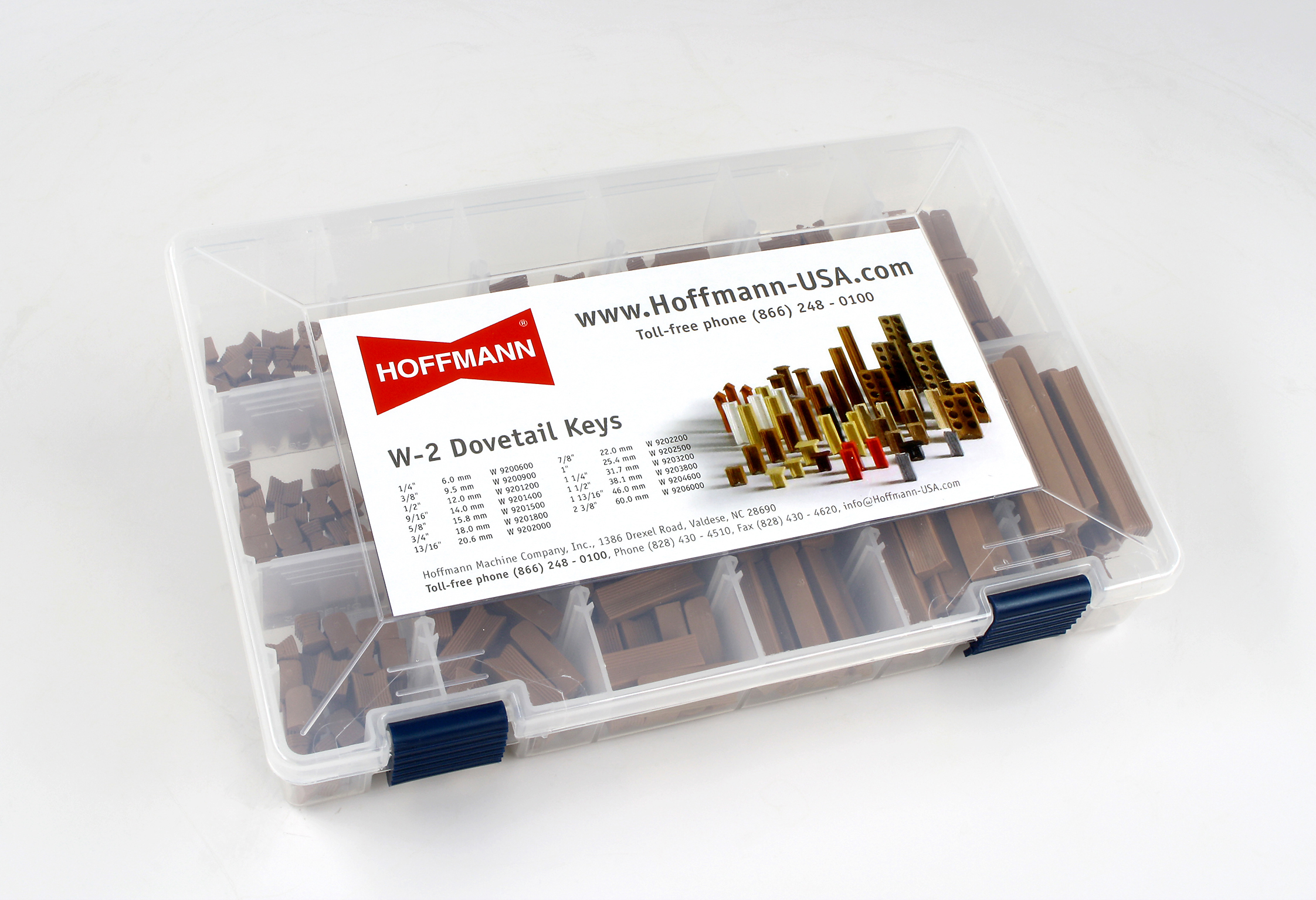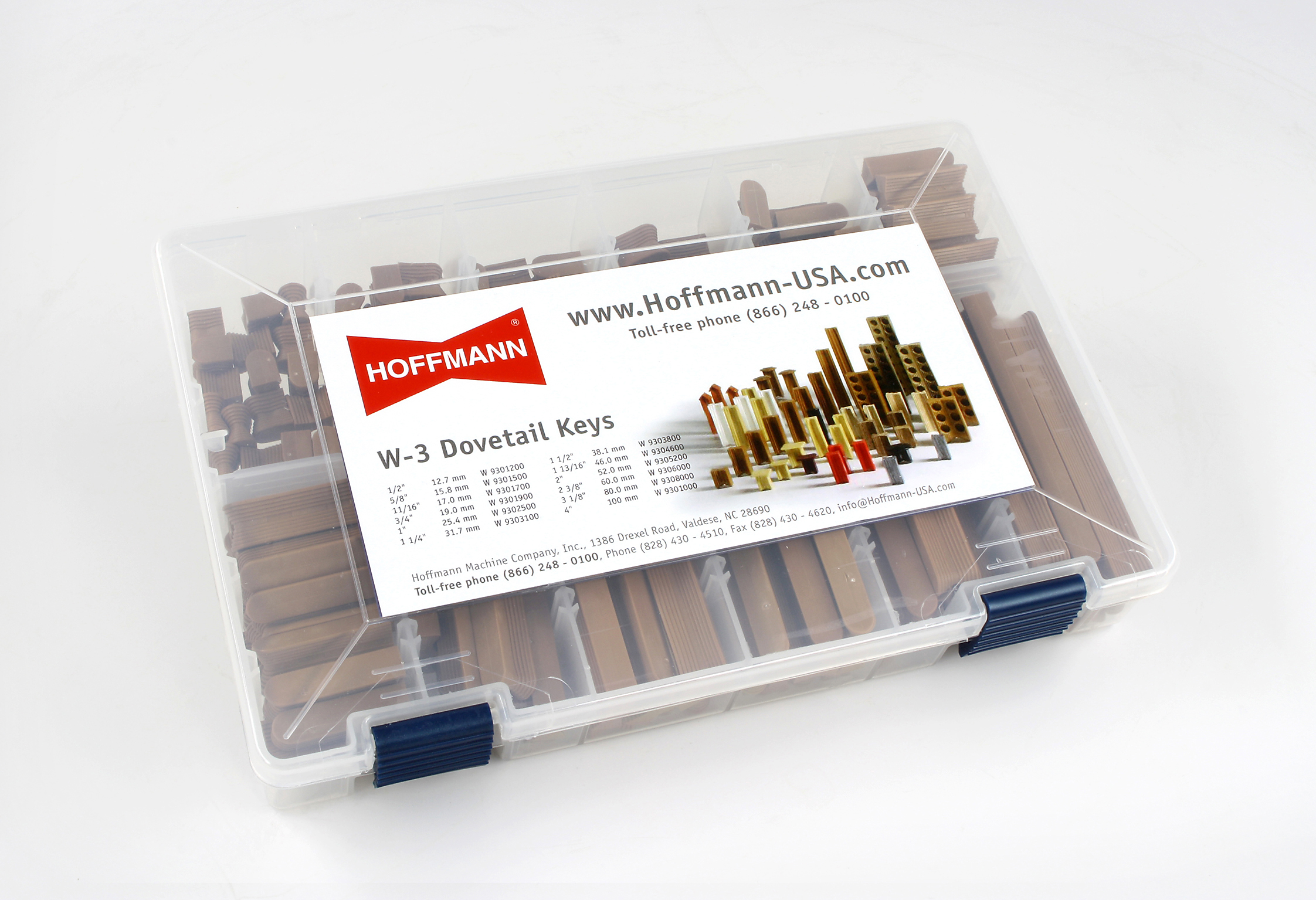 Sample Cases are available in W-1, W-2 and W-3 sizes.
The Hoffmann Dovetail Joining System is used in woodworking, furniture manufacturing, window and door production, architectural millwork designs, store fixtures, custom and production picture framing shops, pre-fab housing and much more, in shops and plants around the globe.
To best suit an ever expanding range of joining application, a total of five different Hoffmann Dovetail Keys and corresponding Dovetail Router Bit sizes are offered, designated as W-0, W-1, W-2, W-3 and W-4.
The "W" designations refer to the cross-sections of the Keys (the size of the "bowtie"), and Keys in each size are available in a variety of different lengths.
The cross-section dimensions of W-1 Hoffmann Dovetail Keys are approx. 9/32" wide and 7/32" tall (7.0mm by 5.5mm).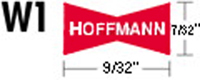 W-1 Dovetail Keys are available in lengths from 1/4" up to 2 3/8" (6.0mm – 60mm) – see chart below.
Typical applications for W-1 Dovetail Keys include furniture base moulding miter joints and bolection molding, decorative moulding frames for wall paneling and interior and exterior doors, small mitered cabinet door corner joints, glass stops, smaller picture frame molding, delicate shadow-box moldings and window mullions.
W-1 Dovetail Keys are preferred for small or thin stock lacking enough material to use a W-2 Dovetail Key.
| | | |
| --- | --- | --- |
| Part # | Length (inches) | Length (mm) |
| W9100600 | 1/4" | 6.0mm |
| W9101000 | 3/8" | 10.0mm |
| W9101400 | 9/16" | 14.0mm |
| W9101800 | 3/4" | 18.0mm |
| W9102200 | 7/8" | 22.0mm |
| W9103000 | 1 3/16" | 30.0mm |
| W9104000 | 1 9/16" | 40.0mm |
| W9105000 | 2" | 50.0mm |
| W9106000 | 2 3/8" | 60.0mm |
Product Videos
Custom Field
Product Reviews