Product Description
As one of the most commonly ordered accessories, a Hoffmann Synchro Fence is used to precisely align material for various miter joints, as well as for compound mitered crown moulding joined at different angles.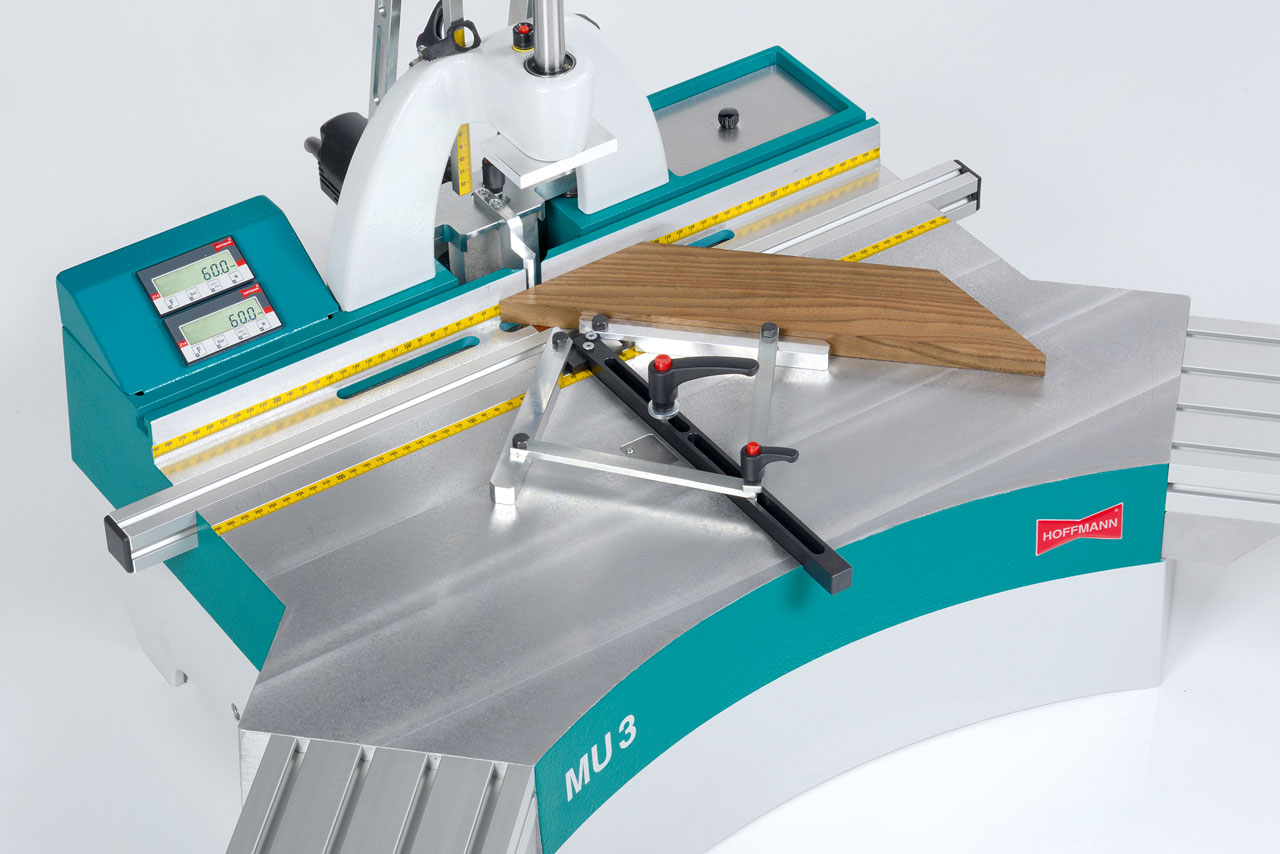 The fence is used in place of the fixed steel plates and can be set to any angle between 0 - 90 degrees.
The center portion fits into the groove in the machine table, the connected arms move in unison when adjusted. The precision machining of all sides and edges guarantees accurate results.
Product Videos
Custom Field
Product Reviews